Meet the Team and
Get To Know Our Mission
The mission of Send A Smile Today™ is to let cancer patients know they are never alone by regularly mailing uplifting greeting cards: from time of cancer diagnosis - through treatment - to survivorship. Cards are mailed monthly to ANYONE of ANY age with ANY TYPE of cancer in the United States and are meant to provide hope, love and support.
Send A Smile Today™ receives donations of greeting cards, envelopes, postage stamps and monetary donations to support our operation. We then, once a month, mail cards to those with cancer who have signed up on our website to receive cards from our organization. 
According to the American Cancer Society, in 2023, there could be nearly 2 million new cancer cases in the United States. Some charitable organizations raise money for cancer research, while other organizations provide cancer screenings, trips to treatment, wigs, etc. Send A Smile Today™ is different because our sole purpose is to provide hope, love, and support to those going through cancer treatment.
Send A Smile Today™, is the winner of a 2014 Promising Project Award with the Big C Competition by Lifestrong.
Kim Whitehouse is a married mother of two who is a cancer survivor herself. Kim realizes that not all people going through cancer have the same support that she had. During her 9 months of breast cancer treatment, Kim's darkest days were made much brighter when she received a supportive card in the mail. This is why Kim created Send A Smile Today™ in 2013.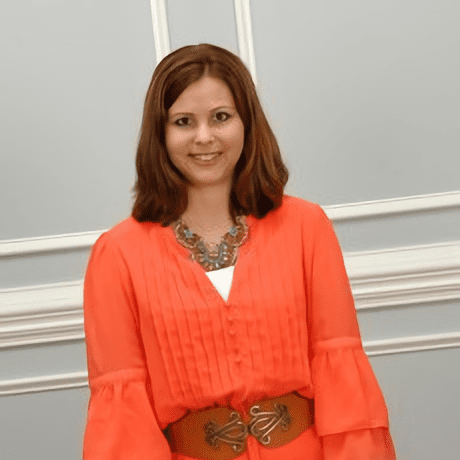 Kim Whitehouse, President
Kim Whitehouse is the founder of Send A Smile Today™. After graduating with a Business Management degree from Virginia Tech she went on to gain 10+ years analytical and 5+ years of Project Management experience in the telecommunication and airline industries. In 2011, Kim was diagnosed with breast cancer and is now a cancer survivor. She is an active supporter of the Susan G. Komen Chicago organization and walks as team Send A Smile Today™. She helped establish a Cancer Care Ministry at her local church providing support to parishioners going through cancer. Kim is also a 2016-2022 Ford Warriors in Pink Chicago Model of Courage. Kim's goal is to put a smile on the face of every person going through cancer treatment who receives a card in the mail from Send A Smile Today™. Kim lives in Prospect, Kentucky with her husband Allen and their two children.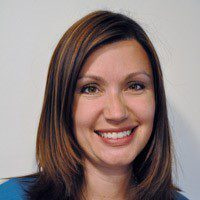 Lisa Newman has held various volunteer positions since graduating from Truman State University with a Bachelor's degree in Psychology. Lisa served as Secretary on the PTA Board of Directors for the Indian Prairie Preschool District 204 and was an Indian Prairie Parent Council Representative for Steck Elementary. She has been a Girl Scout leader for 9 consecutive years where she also served as Membership Coordinator for the organization. Lisa was an active supporter of Kim's Crew in 2011. She would often accompany Kim to her treatments and spend time with her letting her know she was never alone in her cancer journey. Lisa lives in Austin, TX with her husband Dan and their three children.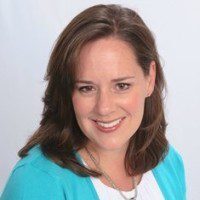 Kylie Mar graduated from Valparaiso University with a degree in Elementary Education. She currently works as Manager of Consultant Business Tools at Pampered Chef. She has 20+ years of Sales Management and Training experience, and loves problem solving and brainstorming solutions to help her clients. Kylie has held various volunteer roles including 7+ years with the PTA. Her experiences with the PTA include being a room parent, developing and delivering Art Awareness lessons, teaching Junior Achievement business curriculum and was a teacher for 7 years. Kylie provided Kim with emotional support during her 2011 cancer journey. She was one of Kim's biggest cheerleaders when Kim announced plans to establish Send A Smile Today™. Kylie has two grown children and lives in Tennessee with her husband Ivan and their three cats.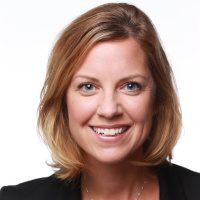 Joy Macdonald, Director-at-Large
Joy Macdonald graduated from the University of Pennsylvania with a Bachelor's degree in Nursing. She works remotely as a Nurse Coordinator at the Center for Fetal Diagnosis and Treatment at the Children's Hospital of Philadelphia (CHOP) for the past 16 years. Joy holds a position as Secretary on the Executive Board for the Fetal Therapy Nurse Network, an organization within NAFTNet (North American Fetal Therapy Network.) She also volunteers as a co-leader for the Girl Scouts of Chicago and NW Indiana and is an active volunteer and member of her church. Joy provided Kim with a purple and pink pinwheel when Kim was diagnosed with cancer in 2011. That pinwheel, along with Joy's support, provided great hope and comfort to Kim during her 9 months of cancer treatment. Joy currently lives in Sarasota, FL with her husband Darren and their three children.
Kim found a small lump in her right breast at the beginning of March 2011. Since she was only 38 years old, she had never had a mammogram. Right away, Kim was given a diagnostic mammogram and ultrasound. The Breast Surgeon then performed a biopsy, and on April 19, the surgeon gave Kim the diagnosis of Infiltrating Ductal Carcinoma - breast cancer. That was the scariest day of my life, said Kim.
On Thursday, May 12 Kim's Breast Surgeon performed a lumpectomy where he removed the tumor and surrounding tissue. This surgery was followed by six rounds of chemotherapy, 28 days of radiation along with daily hormone therapy.
Kim's favorite color is purple, and to show support, some of her friends made purple pin flowers for them all to wear. They named her cause "Kim's Crew."